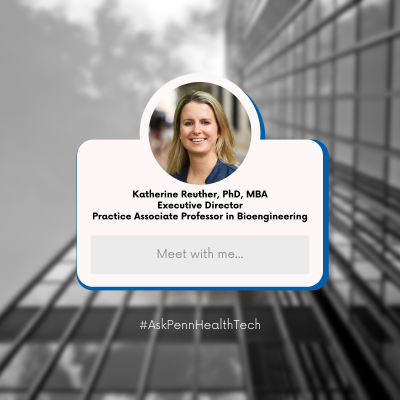 Meet 1-on-1 with PHT Executive Director
Katherine Reuther, PhD, MBA offers 20 mins sessions to review ideas/concepts for novel health technologies, the process of developing and translating medical technologies, resources provided by Penn Health-Tech, and more. 
Open to Penn faculty, staff, and students.
Availability: Varies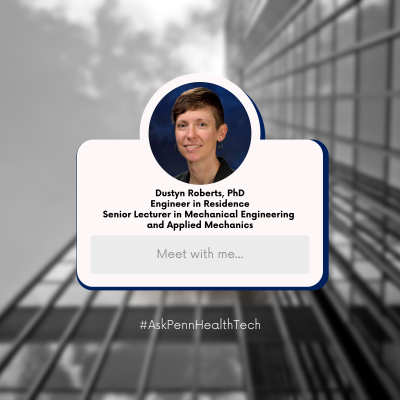 Meet 1-on-1 with PHT Engineer in Residence
Dustyn Roberts, PhD offers 20-minute sessions to review technical feasibility, 2D and 3D visualization, mechanical design, and more.  
Open to Penn faculty, staff, and students.
Availability: Varies